Series I Don't Plan On Finishing
There comes a time when you are reading and enjoying a series, but then you have to wait forever for the last book, or you are chugging along through the series and all of a sudden lose steam and just throw the book back onto your shelves thinking you'll finish it eventually. I recently spoke about the books that I haven't finished yet but want to here, but this particular post is about series that I have started at some point but don't think I will continue to the end of the series.
I have nothing against any of these series, and in fact, most of them I love! I'm just not interested in continuing because I have so many other books I want to read that take priority over these series.
The Grishaverse series by Leigh Bardugo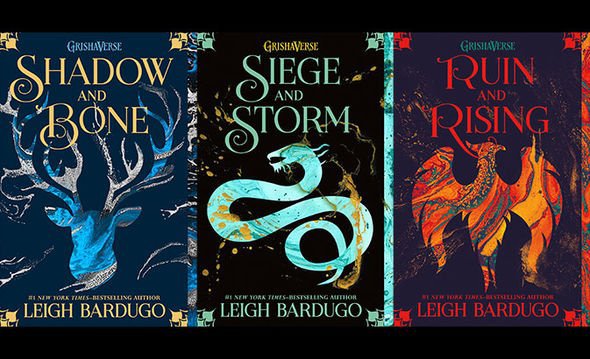 Yes, this is also on my books I haven't finished yet but want to blog post, but while I do want to finish the series, I want to finish it mostly because I'm so close to the end, instead of wanting to finish it because I love it, I'm somewhere in the middle of the audiobook for Ruin and Rising, and I just don't connect with any of the characters, and to be honest I think that this series is way overhyped.
Charlotte Holmes series by Brittany Cavallaro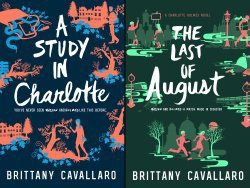 I did really enjoy the first book, but I honestly have no idea if I will end up continuing on with the series, mainly because I just don't have that need to know what happens next.
Rosemarked by Livia Blackburne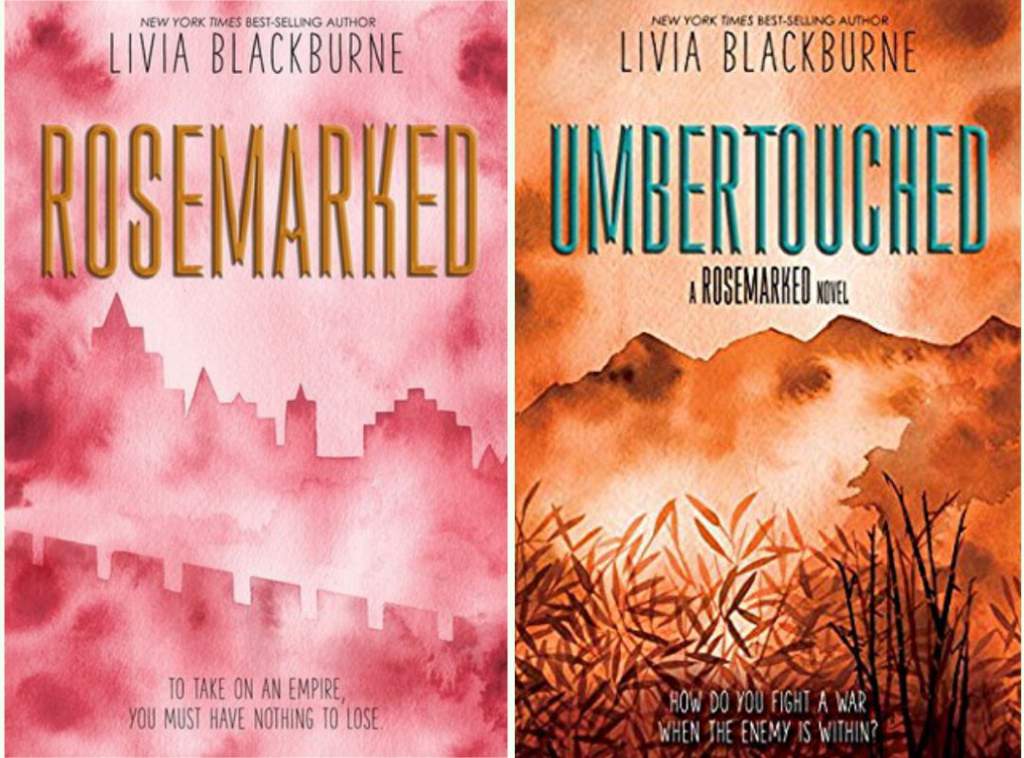 I got this book in a subscription box a while ago and thought it was a really unique fantasy! It's been a while since I've read it though, so I don't think that I really want to continue and read the second book, Umbertouched.
The Winternight Trilogy by Katherine Arden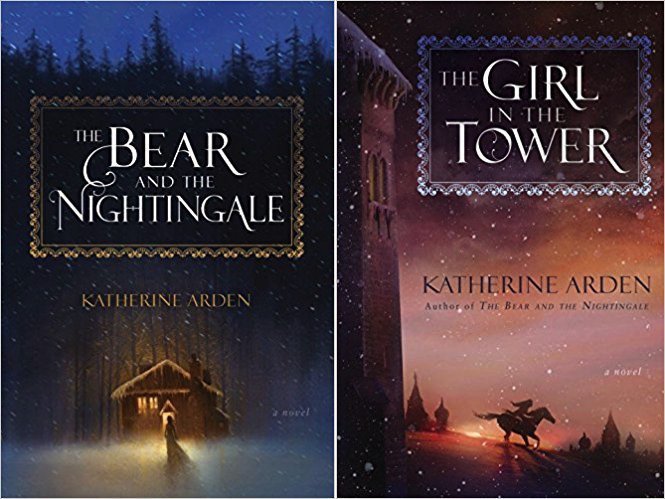 This is a super popular series, and not to sound too hipster, but I read book one before it was cool. Or at least at a time when not a ton of people were talking about it. Now the second book is all over the place and I really don't have any desire to continue on with the series, even though I did enjoy book one.
The Conqueror's Saga by Kiersten White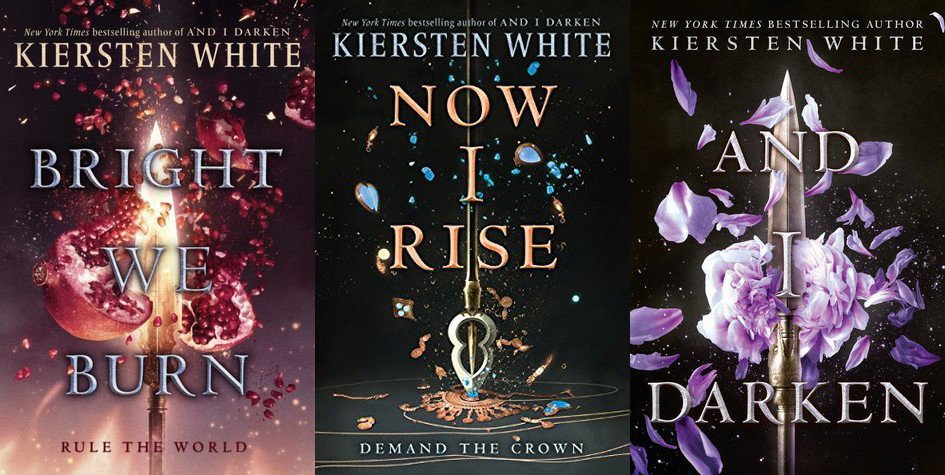 Okay so this series shows up on this list because right now, at this very moment, I don't have any desire to continue. BUT. There is a huge but here, I do think that I will continue on with this series at some point because I did like the characters and the fact that it is a genderbent version of Vlad the Impaler. And yes, I know that the covers are not in order and yes, it bothers me too.
The Valiant by Lesley Livingston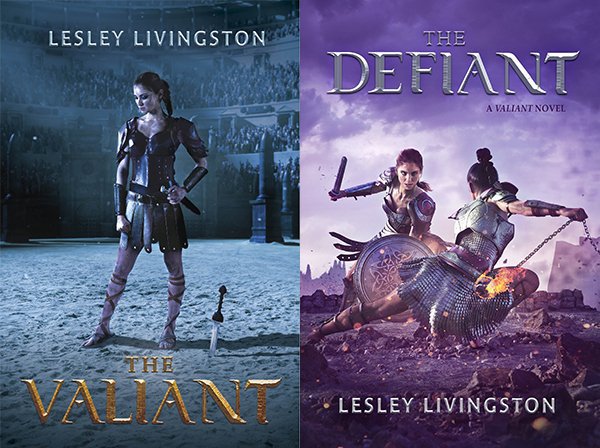 When I read this book I remember saying in my review that I would be continuing and buying The Defiant which is book two as soon as it came out! Well, that time came and went and I still have not read or bought the second book and I don't think that I will. Not because I hate the book, but again, because I really don't have the urge to do so.
The Cruel Prince by Holly Black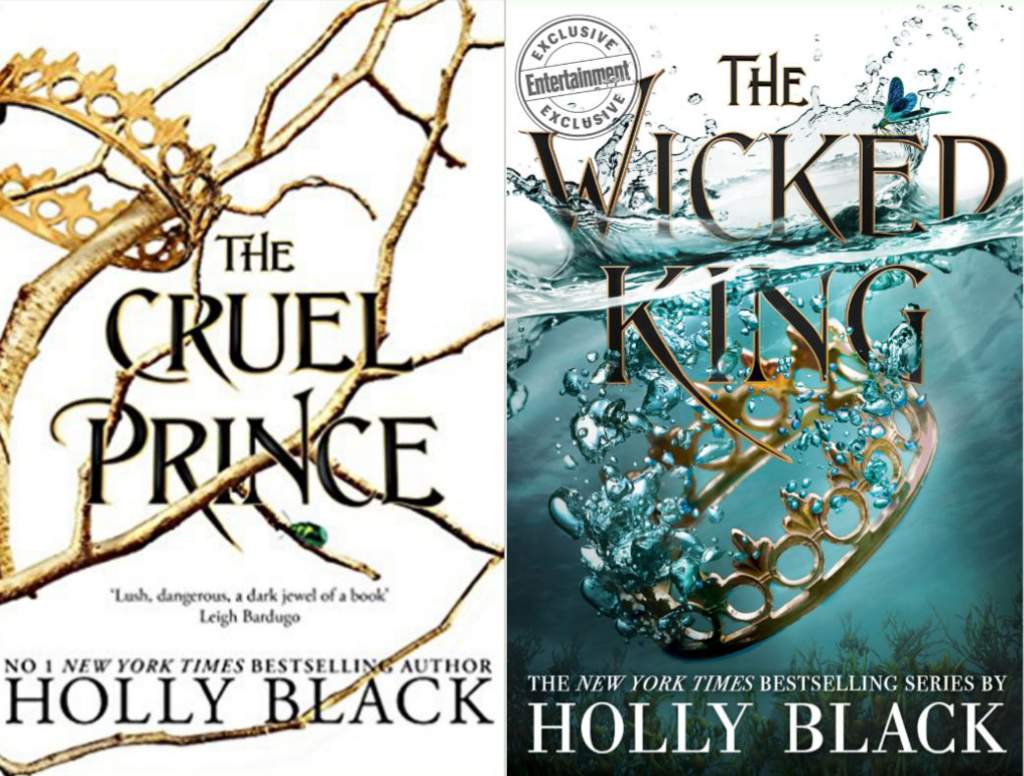 Don't hate me for this one. When I read the book when it came out, I hopped right on the bandwagon of people who loved this book. After a while though, I started realizing that I didn't really love it as much as I thought and I was just really caught up in the hype. Because of that, I have no intentions of continuing this series.
The Graces by Laure Eve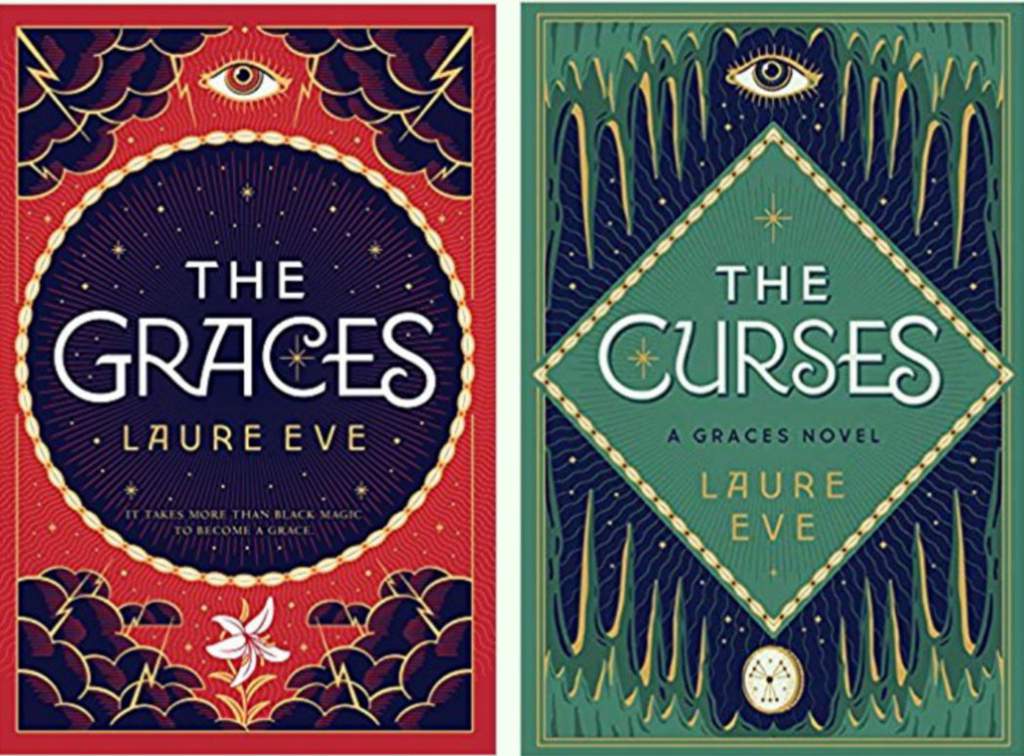 When I bought this, it was a total cover buy! The story itself was dark and eerie, and at the time I just couldn't get enough! I've actually read this book twice, but now that I have more books on my shelves to read, this one just went straight to the backburner and I don't think it's coming off.
The Hazel Wood by Melissa Albert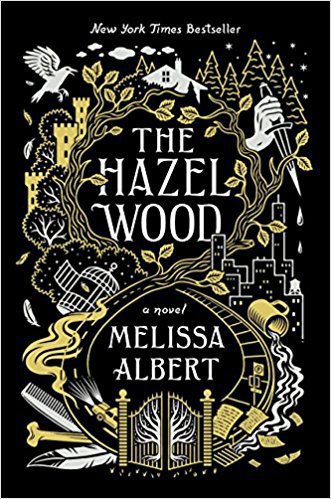 Another book that was super hyped up, but thankfully I didn't just go with the flow on this one. The only book I would read set in this world is if a book of the fairytales was released. I would be all over that!
Carve the Mark by Veronica Roth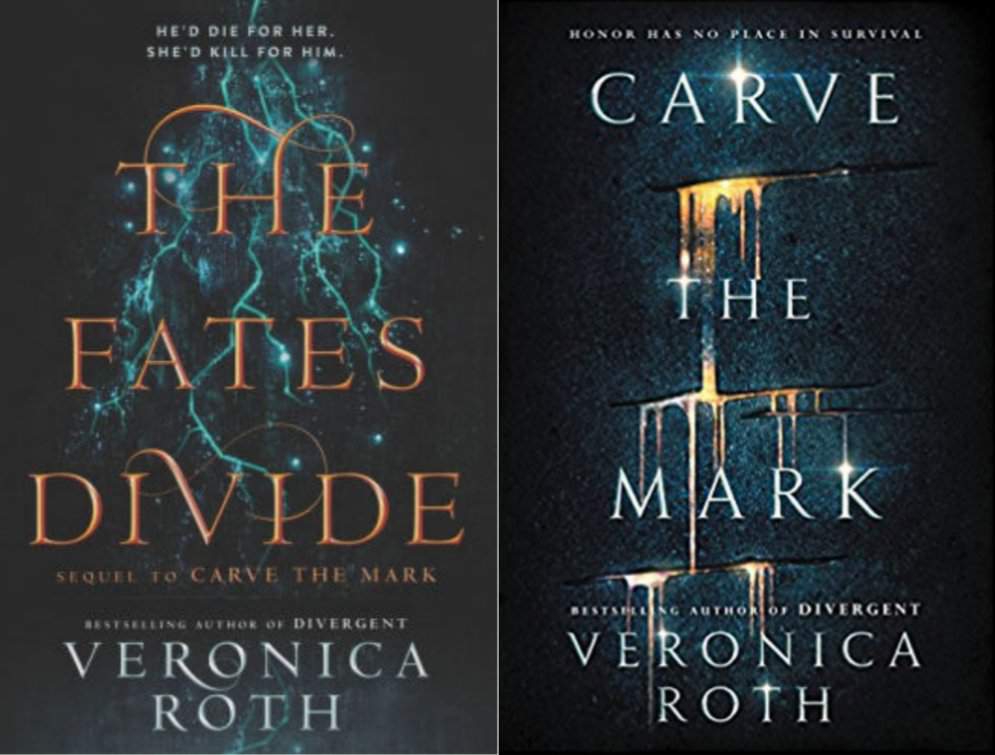 Man, when I finished this one I immediately wanted to buy the second book and start reading! Unfortunately, book two wasn't published at the time and, lo and behold, months later I no longer have the need to finish the series.
The Queen's Thief series by Megan Whalen Turner

I really wanted to love this series, but I went into it expecting something completely different than what I got. I finished the second book and while I own book 3, at this point I don't think I want to continue. I do kind of want to give the first two another go at some point to see if my opinion has changed, but not right now.
Queen of Hearts by Colleen Oakes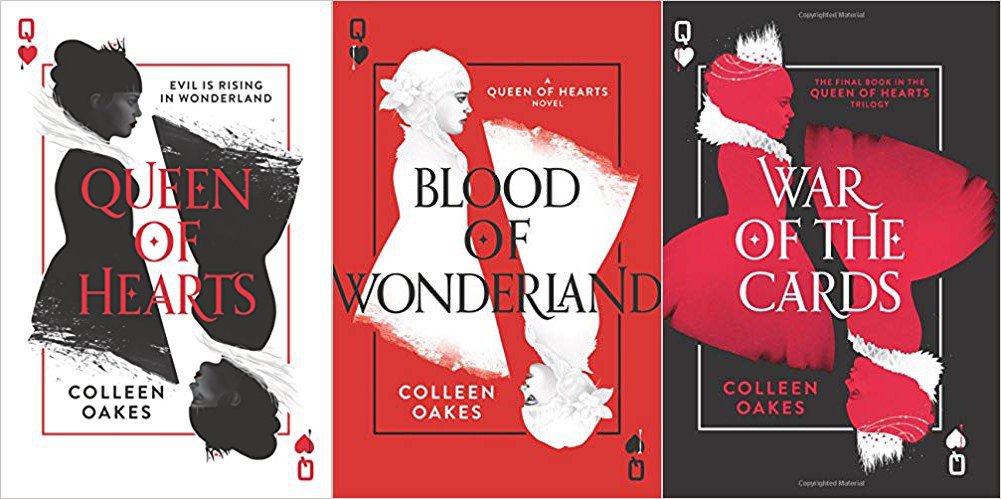 Again, I didn't love this book as much as I wanted to. Maybe I need to actually read Alice in Wonderland before reading origin stories for the Queen of Hearts? This book is pretty much the main reason why I haven't read Heartless yet. Definitely need to read that source material first.
The Falconer by Elizabeth May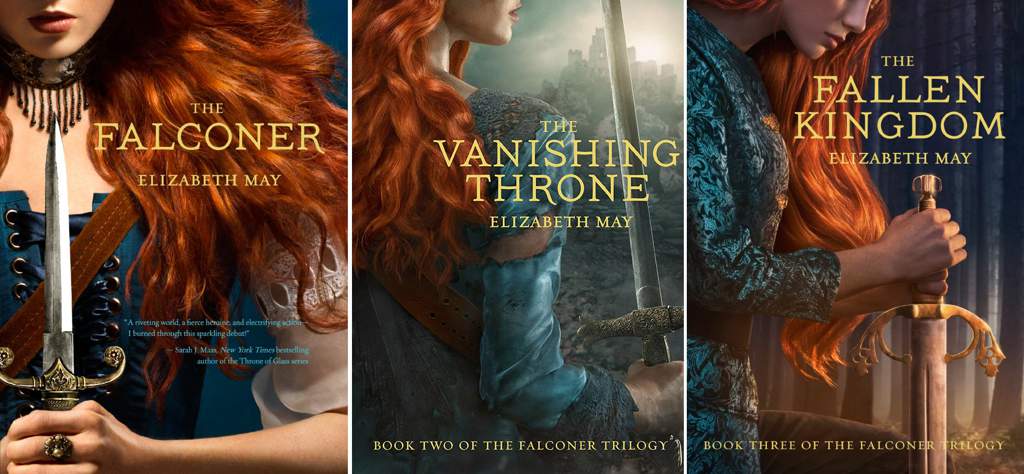 Scotland, faeries and steampunk elements? It was a match made in heaven! Alas, I didn't continue straight on with the series and now I don't know if I ever will. *sigh*
A Song of Ice and Fire by George R.R. Martin

I mean, I'll probably be dead before the sixth and seventh books are published, so why even bother? Just kidding! Even if I'm long gone, I would 100% come back from the grave to finish this series. My watch has not ended just yet!
So that is it for the series I don't really plan on finishing, see any you want to throw out of a window? Burn? Force me to read because it's your favorite? Let me know!