Favorite Covers Part II
Covers are something that I always look at when buying a book, whether I mean to or not. I mean, come on. Most of us judge a book by its cover in some way, shape of form! From buying special editions of books or specifically ordering a book from Book Depository to get a fancy UK edition, I am so guilty of basing many opinions on book covers.
If anyone is interested in the books I talked about previously, click this link here and it will take you to that blog! The books I mention here will be different from those ones, but of course I still love the previously mentioned books!
The Queens Rising by Rebecca Ross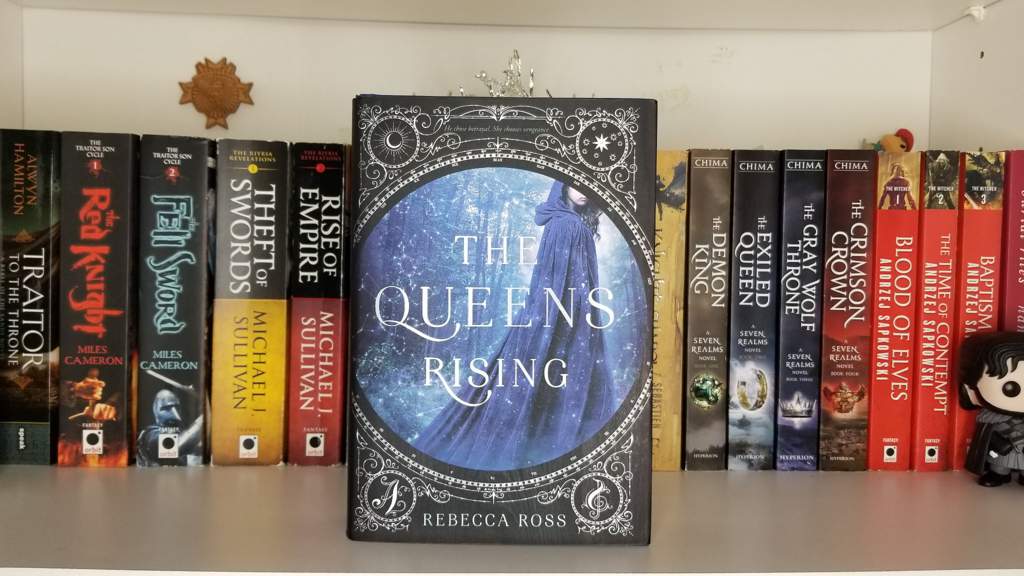 The combination of blue and black with white detailing on this cover is beautiful to begin with, but if you look really closely at the cover, you can see it is covered in constellations and symbols. I'm also not usually a fan of people on the covers, but this one is just done so well and it really fits with the story.
The Bone Witch by Rin Chupeco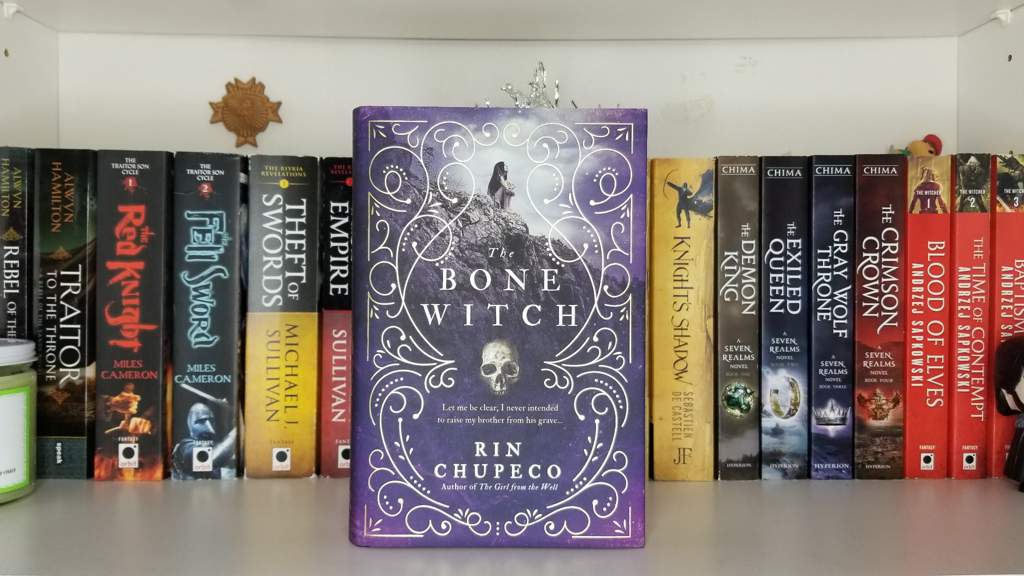 Another cover with intricate designs. This is also one of the few purple books that I own and purple is just such a stunning color for books! The image of the girl at the top of the cliffs just seems so eerie, especially when combined with the skull and the blurb "Let me be clear, I never intended to raise my brother from his grave…"
The Queens of Innis Lear by Tessa Gratton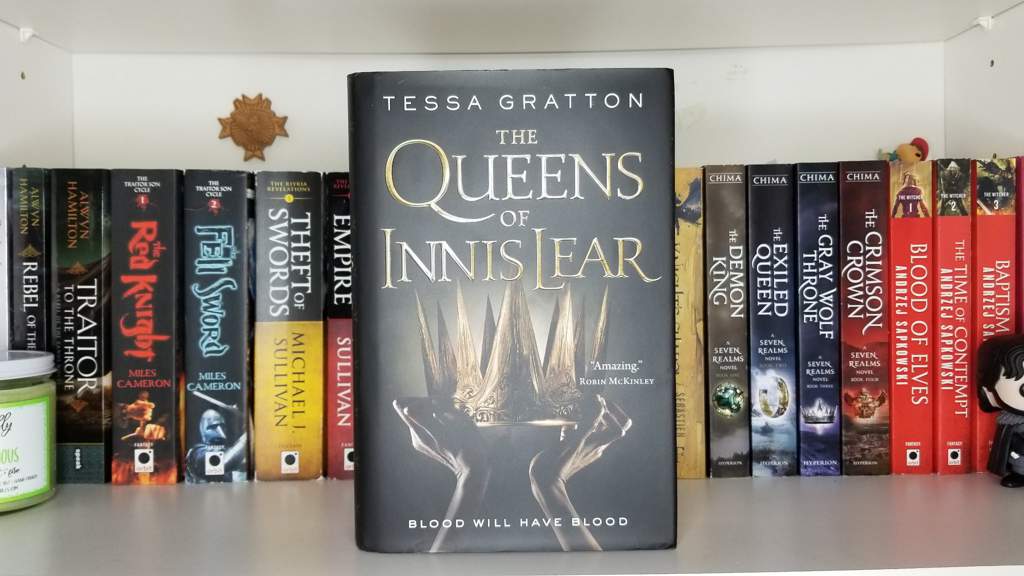 Going in the opposite direction, this is a more simple cover. I love how strong the font is and how the crown being held aloft makes if feel like it was hard won, and judging by the synopsis and what I know of King Lear, it will be hard won indeed.
Beyond a Darkened Shore by Jessica Leake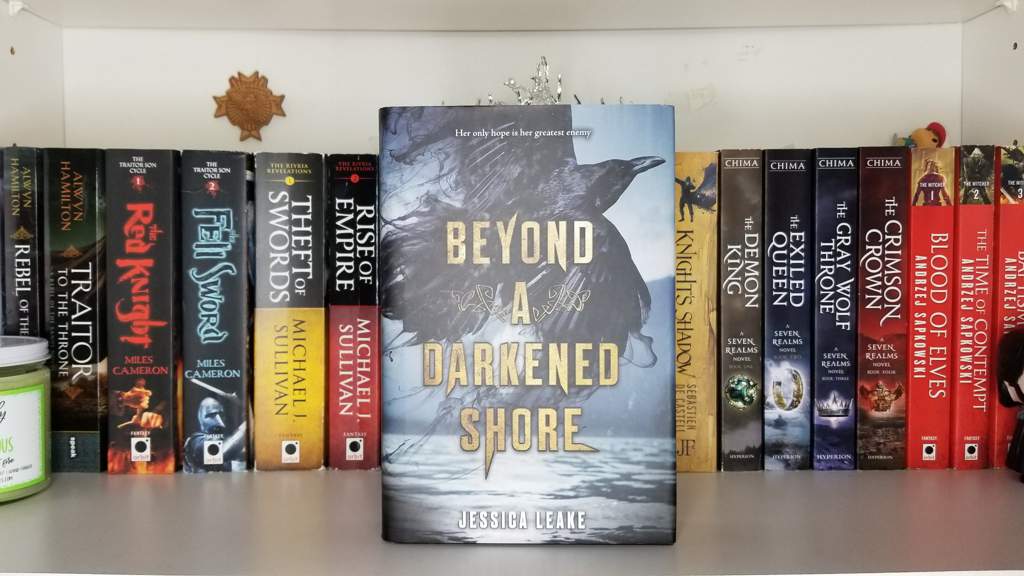 The very first time I saw this cover I fell in love with it. The detailing around the letter A is reminiscent of celtic symbols, and I love how the crow seems to be made of smoke. The font is also extremely appealing and kind of mirrors the mountains in the background, with all of the peaks that you would see in a mountain range and the points of the font.
The Poppy War by R.F. Kuang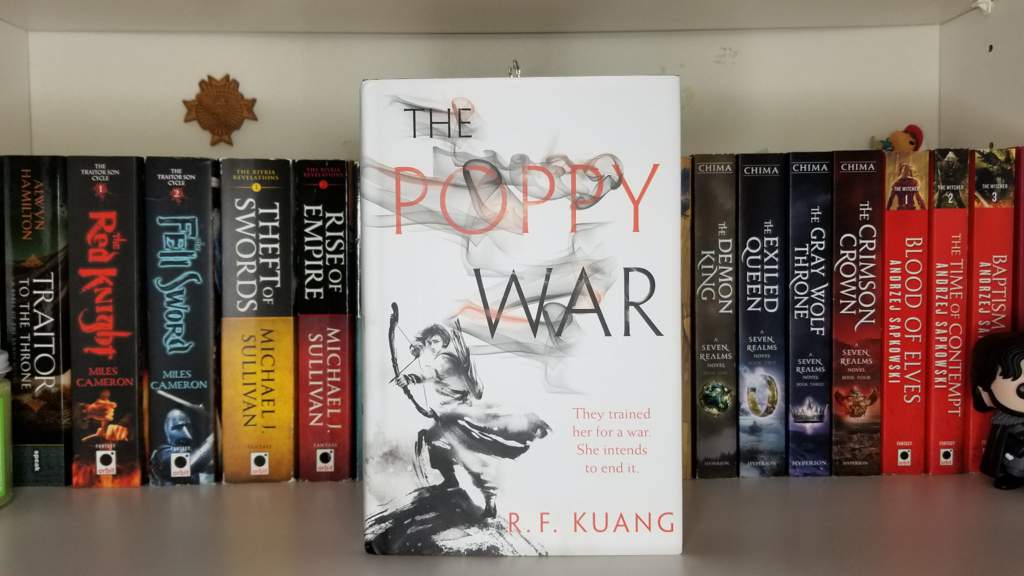 This is another simple cover that I just love! I love when covers are mainly black and white with a pop of color like this. The smoke effect in the back is another element that I really love in covers, as you will notice with some of the other covers I have mentioned. I love the addition of the main character Rin to the cover because it kind of gives you a sense that she is a skilled warrior.
Grace and Fury by Tracy Banghart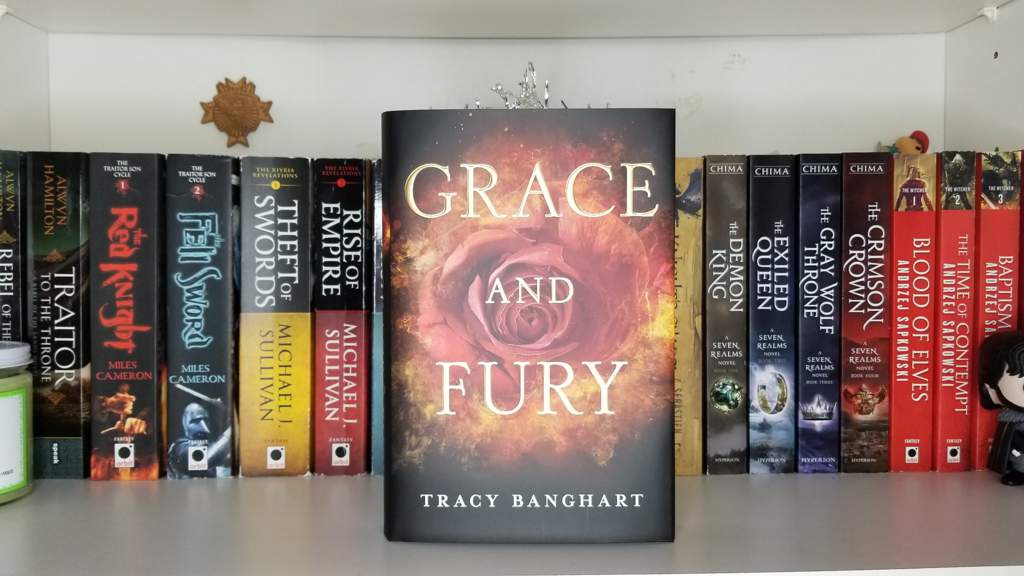 This one is a little different in that it is an Owlcrate exclusive cover. I just received this box in the mail today and when I saw this cover, my jaw dropped! I knew it was going to be different from the original cover, but I was not expecting this. The image of the rose on fire represents the main characters so well. They are beautiful like the rose, but also tough and can withstand a lot of hardship like the rose is enduring with the fire.
Spinning Silver by Naomi Novik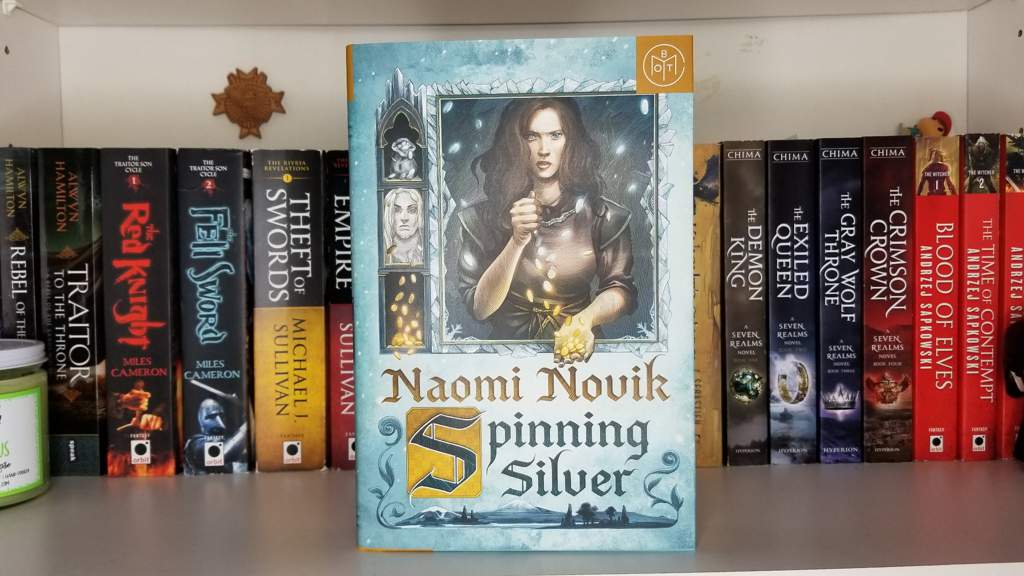 While I love the cover of Uprooted, Spinning Silver I love just a tiny bit more. I love the blue cover and the image of the woman with the coins really gets the point across that this is a Rumpelstiltskin retelling. I also love how old and medieval the font looks, as I am assuming this book takes place in a more medieval time period. But of course, I may be wrong as I haven't read it yet!
City of Lies by Sam Hawke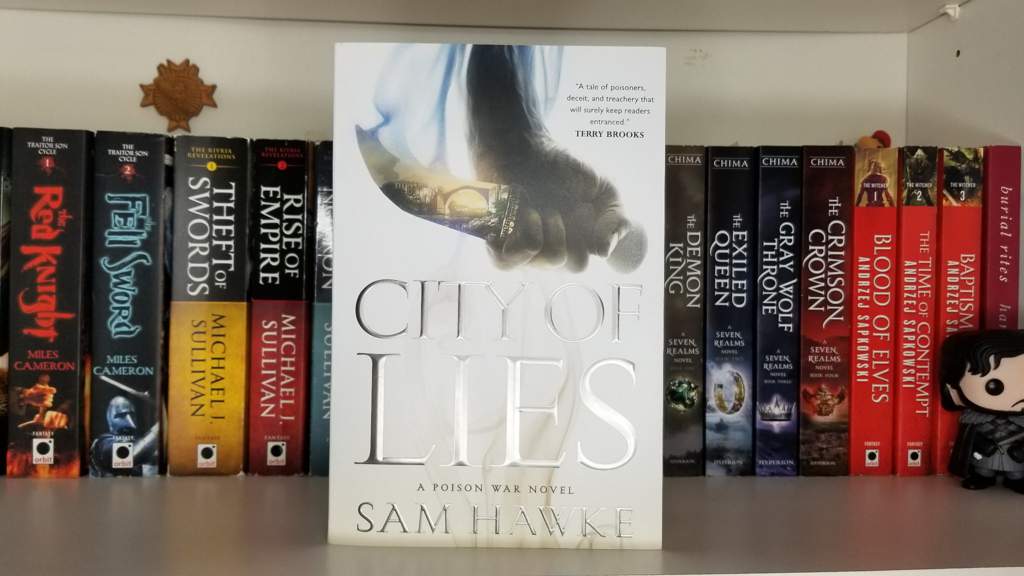 Yet again we see the smoke effect on a cover! I really have a thing for that, okay? I just love how it looks on covers, and in this case it gives the impression of a shadowy figure when combined with the dagger. Inside the dagger we see an image of a city or castle, which is most likely where the story takes place. This whole cover makes me think of assassins, and if you know me then you know that I love a good assassin story!
The Sweetest Kind of Poison by Katie Wismer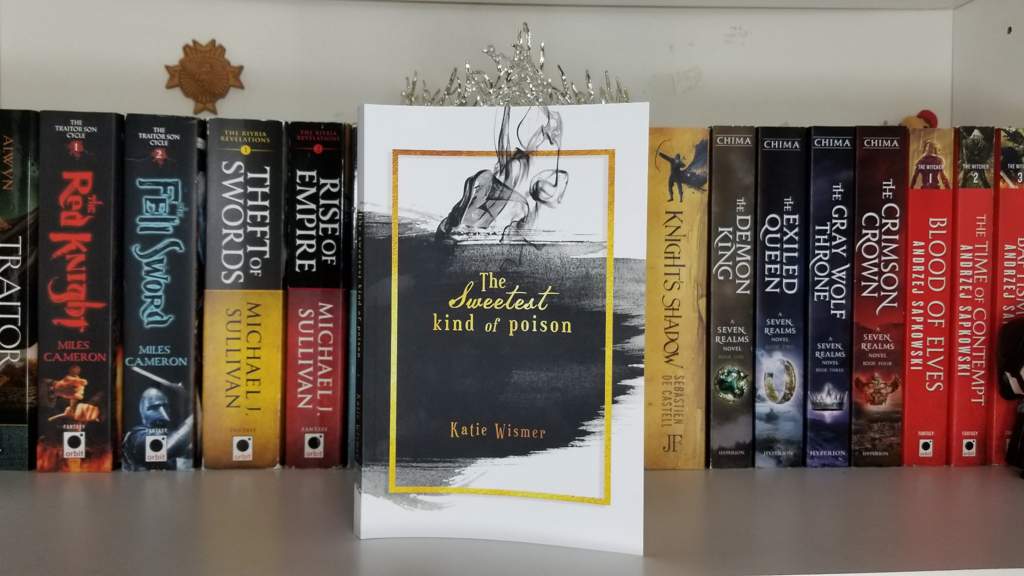 Do you sense the theme? You guessed it! Smoke on the cover, combined with a simple black, white and accent color. Not only is this a gorgeous cover, but the poetry on the inside is just as beautiful. Cover aside, I highly recommend you read this poetry book! Also, it would help support a fellow book blogger! If you haven't seen her channel, check her out!
Rhodes Classics Editions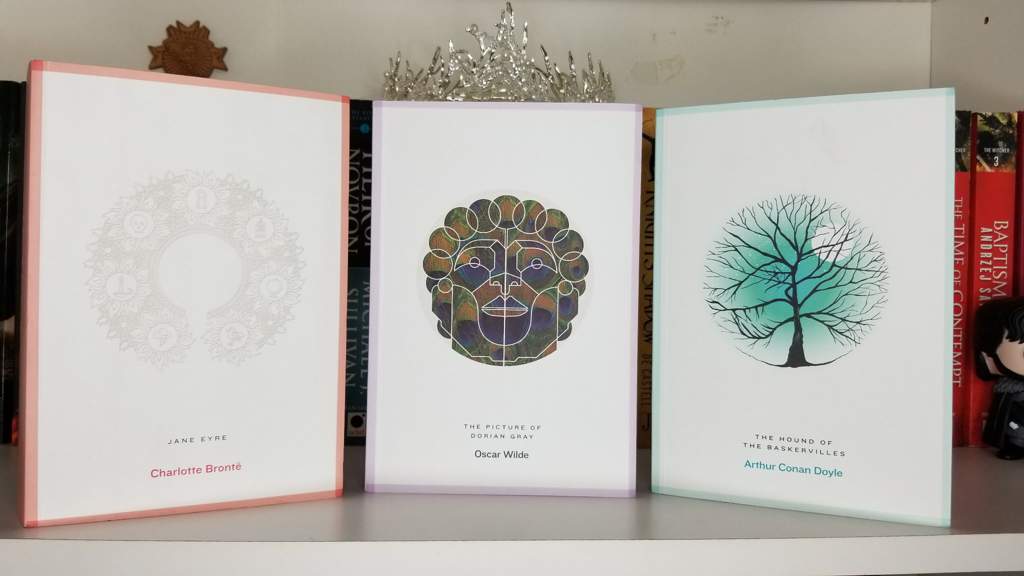 This is actually a collection of books. Pictured are Jane Eyre, The Picture of Dorian Gray, and The Hound of the Baskervilles. More simple covers! These editions are just so beautiful that I just want to collect all of them, even if I may never read them.
The Lord of the Rings by J.R.R. Tolkien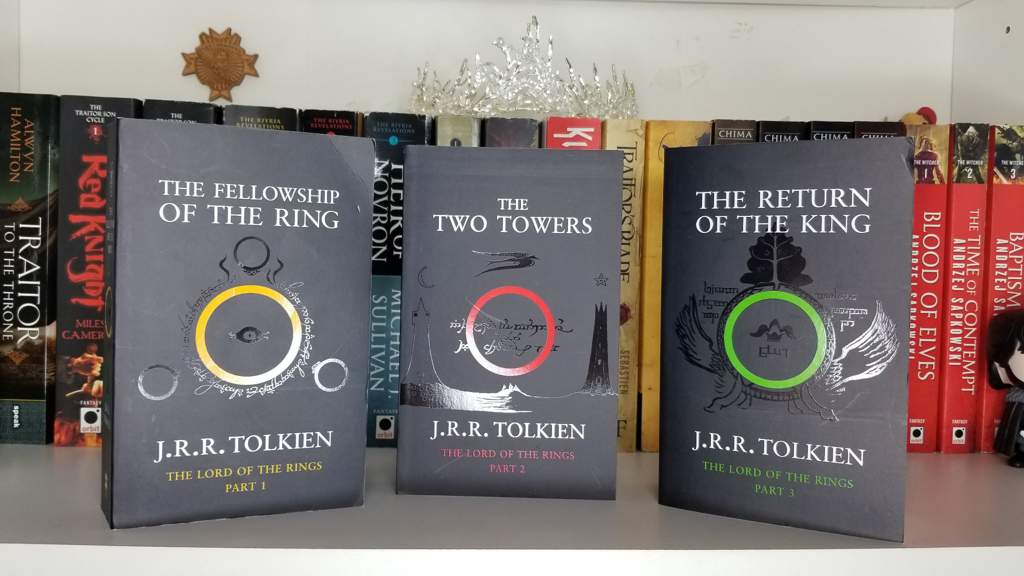 Once again, simple covers win out! Not only do I love how each of the books has a different color to go with it, but I love the designs that show up when you turn the book a certain way. Everything just fits the series so well and I am so happy that I own these covers.
Norse Mythology by Neil Gaiman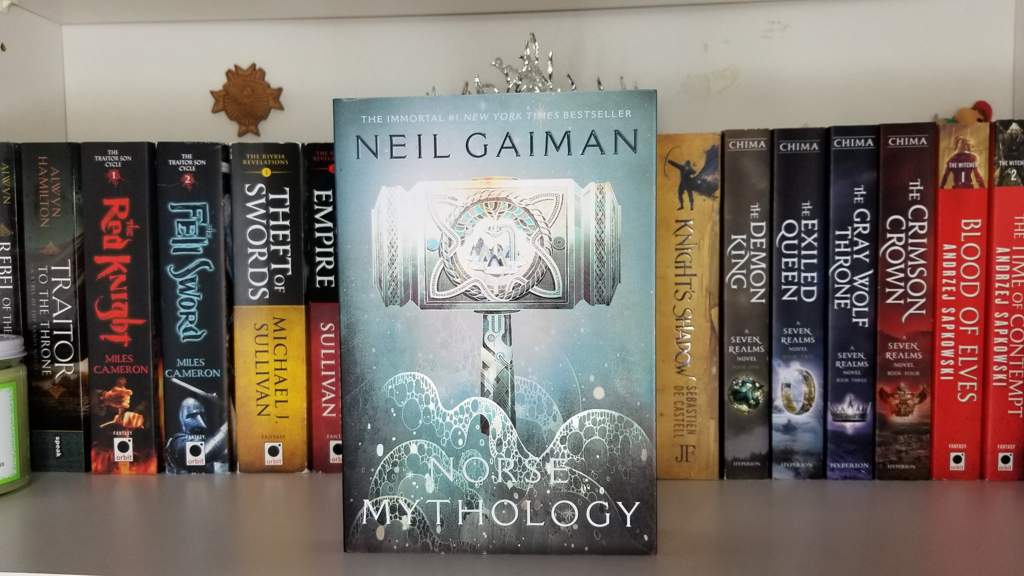 Everything about this cover is stunning. From the ice blue coloring to the details on the hammer, down to the circles in silver. This edition also has deckled edges, which is something that I actually really love in a book, which I know a lot of people don't really like. This is also one of those nice paperbacks with the side flaps so it's a little thicker than a regular paperback book.
And there we have it! Some of my favorite covers that I have currently. While there are a ton of other covers that I love, this would've been a much longer blog post if I had included them all. Eventually I'll do another one of these with more books on it, but these are the books I first thought of! I hope you all enjoyed, and let me know what some of your favorite covers are!